29.2.2016 We had an excellent opportunity to visit Kallahti, one of the most beautiful locations in Helsinki.  Urban & Nature is actually the course we are attending and the things we saw were – urban nature.
We met in Vuosaari metro station with our experienced guide Veikko Neuvonen. Vuosaari is located about 15 km from Helsinki City centre and with the metro the ride takes about 30 mins. Veikko Neuvonen was a host in a popular nature themed radio show in Yle for over 30 years. He is truly an expert of nature and especially of Finnish nature.
We started walking from the metro station towards Kulttuurikeskus Sofia. First stop was in Mustankivenpuisto (Blackstonepark). We heard about the history of the park and the history of the area dating back to the ice age (glacial period).
We continued to the beach were we heard interesting things about this area during the WW2.
We continued towards the peninsula of Kallahti. The peninsula is quite narrow with the road on top the ridge. The beach was still icy and we could see people enjoying the snow and winter on ice.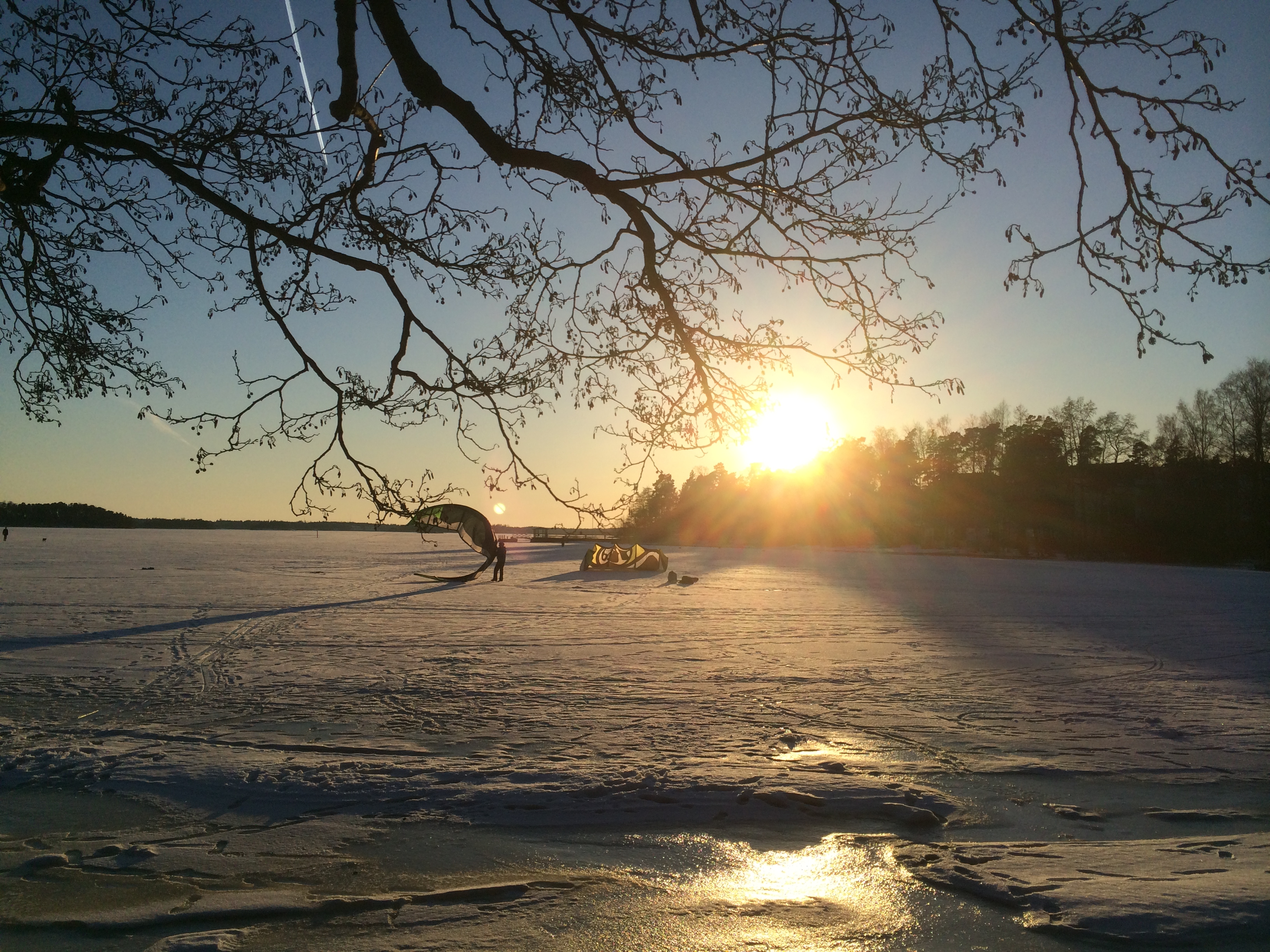 We arrived to Kultturikeskus Sofia and Veikko Neuvonen told us many things about Finnish natural history, animals and plants which can be seen or experienced in Finnish nature. We really have an unique nature in Finland.  🙂
After the lecture we walked back to the city life and metro station. This was an interesting day.